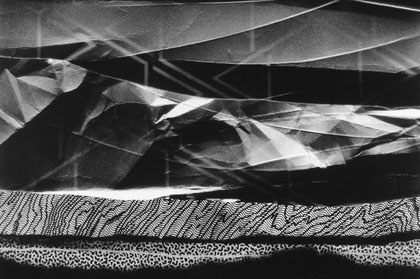 Exhibition of works by Carl Chiarenza & Roger Bruce 
June 11 - August 11, 2018

Rochester Institute of Technology - University Gallery
James E. Booth Hall
Rochester, NY 14623

RECEPTION
Saturday, June 23, 2018
4:00 p.m. - 6:30 p.m.
Carl Chiarenza and Roger Bruce share a deep interest in the history and aesthetics of photography. Carl is a scholar, educator, and an established artist of major reputation.  And it was only five years ago that Roger began to make photographs in earnest.  Roger will tell you that he is a student and admirer of Carl's work: "It is so pure. He's an artist who makes images using photography's most elemental assets." And for Roger, after 45 years working in organizations that care for or interpret photographs, he was keen to be a "born again" image maker – but this time using the surprisingly precise yet fluid tools of digital production.  Here in Interior/Exterior we see clearly contrasting work -- bound together in shared views and mutual respect.
GALLERY INFO
Monday - Friday:  9:00 a.m. - 5:00 p.m.
Saturday:  12:00 p.m. - 4:00 p.m.
585.475.2866