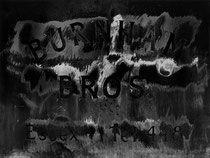 The Virginia Museum of Fine Arts proudly announces the upcoming exhibition of works by photographer Carl Chiarenza.
May 17 – November 12, 2019
VMFA Photography Gallery
200 N. Boulevard
Richmond, VA 23220
Since the late 1960s, Chiarenza has been a leading figure in a movement that seeks to expand the conceptual boundaries of photography. Chiarenza's photographs have been included in more than 80 solo and 250 group exhibitions since 1957. His black and white photographs, which often contain elements of collage, have continued to challenge notions of landscape, abstraction, visitor perspective, and the very medium of photography itself.
This free exhibition is curated by Virginia Museum of Fine Arts Executive Director and CEO Alex Nyerges.
"The Virginia Museum of Fine Arts is incredibly grateful to Carl Chiarenza for his generous gift of works to the museum," says Nyerges. "I am honored to curate the first Chiarenza exhibition at VMFA, and hope that these twenty-two phenomenal works will offer museum members and visitors an opportunity for a deeper understanding and fresh perspective of the limitless world of photography."