Latest News & Exhibitions
Click below for full entries.  See News & Exhibitions page for a complete history of posts.
Group Exhibition: Attachment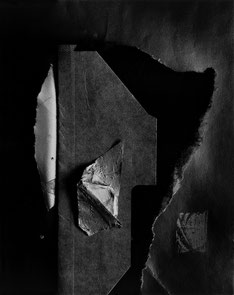 Krannert Art Museum and Kinkead Pavilion 
University of Illinois at Urbana Champaign
Main Level, East Gallery
August 28 through December 12, 2015
President's Office

Attachment is a thematic collaboration among KAM curators and draws from most areas of the museum's permanent collection along with a selective number of loans. Organized under five themes—appendages, supports, shadow bodies, accumulations, and refusals—the exhibition examines critical scenes of attachment to encompass material, affective, bodily, psychoanalytic, cultural, political, and institutional frames of reference.
Exhibiting artists include: Berenice Abbott, Conrad Bakker, Hans Bellmer, Louise Bourgeois, Michael Ray Charles, Carl Chiarenza, Willie Cole, Isabelle Cornaro, Walker Evans, Vernon Fisher, Frank Gallo, Jess, Vera Klement, Annette Lemieux, Danny Lyon, Bea Nettles, Melissa Pokorny, Fritz Scholder, Laurie Simmons, Lorna Simpson, Hedda Sterne, Kara Walker, Andy Warhol, David Wojnarowicz, and Purvis Young; along with selections from the museum's African, Asian, ancient Peruvian, and decorative arts collections, including Marcel Proust's 18th-century settee.
http://kam.illinois.edu/exhibitions/current/attachment.html